Area Information
Maple Ridge offers a blend of authentic rural activities and urban amenities. Go bird watching, cycling, fishing, or horseback riding in the numerous area parks. Play a round of golf at the many courses or savor local food on a dining expedition or the famous Circle Farm Tour. Discover how this greenery-laden, mountain-ringed community next to the Fraser River also feeds the soul.
Explore the rich past of Maple Ridge at local historic and heritage sites, or celebrate with the affable locals at festivals and events throughout the year. From recreational facilities to boutique shopping, there's something here for every taste.
Amenities Nearby Magnolia Grove
With the Golden Ears winter club, ice skating and skating lessons, fairgrounds, baseball diamonds, all weather fields and an equestrian riding ring all less than two blocks away you wont feel out of town, just out of the traffic, in fact, with Translink Bus service available at the corner you don't have to drive at all.
There is also a BMX bicycle track, coffee shop, pizzeria, organic food store all less than a mile away.&nbsp A Cooper's grocery, Starbuck Coffee, liquor store, Great clips, Subway, 7 Eleven Convenience and Petro Canada gas station are all less than two miles away.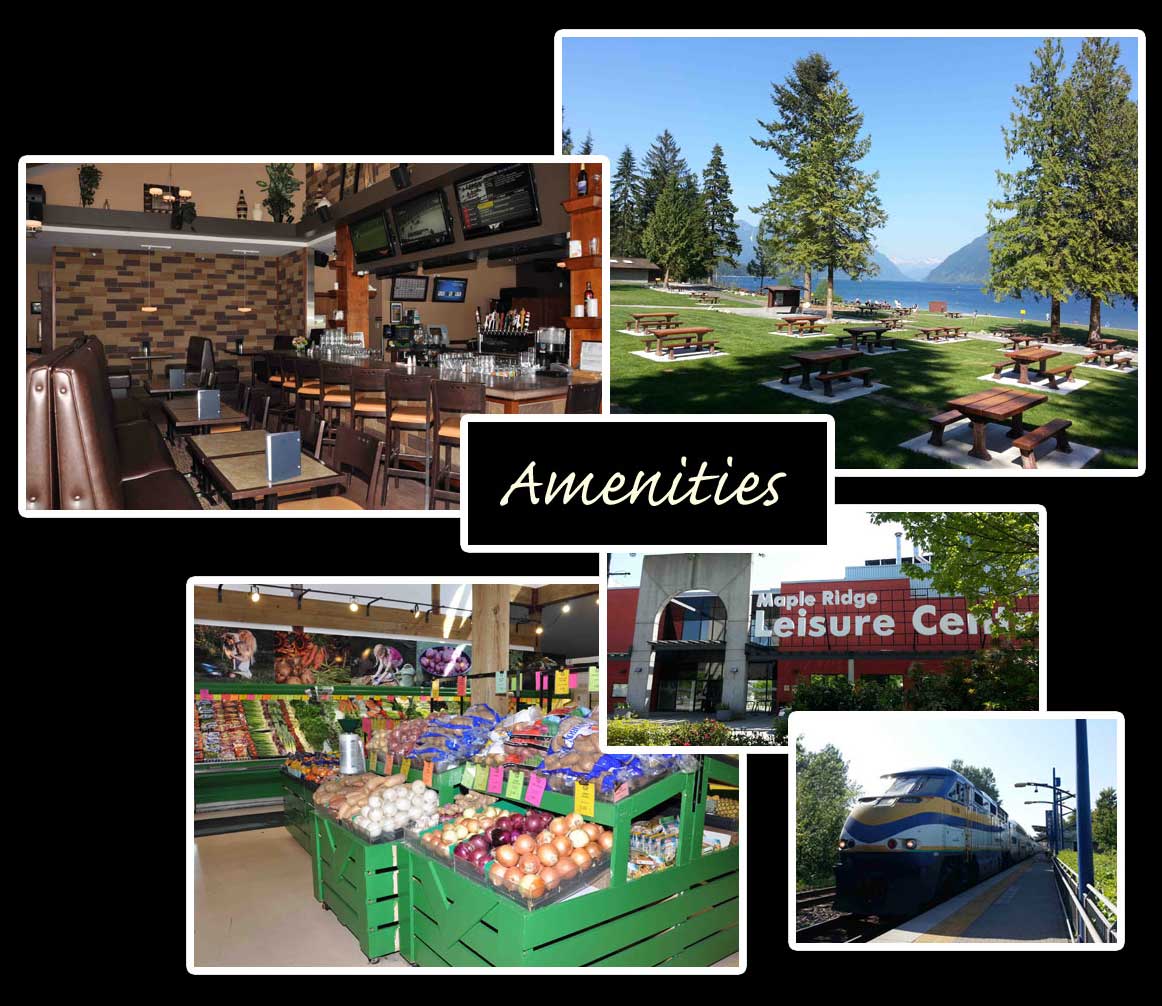 If you feel like different scenery a short fifteen minute drive brings you to Whonnock lake where the kids can enjoy the large playground, sandy beach, rent a canoe or buy some cold drinks or choose Silvermere Lake or Hayward Lake to explore.
Maybe travel a little bit farther back into the natural great outdoors and go camping in the in the Golden Ears Alloette Lake area stop by at WildPlay Element Park and challenge your body and mind or spend time star gazing into the night sky where the city lights can't ruin the spectacular view, or navigate your vehicle offroad and explore the many forest service roads and natural hotsprings in the area.
Translink Access Map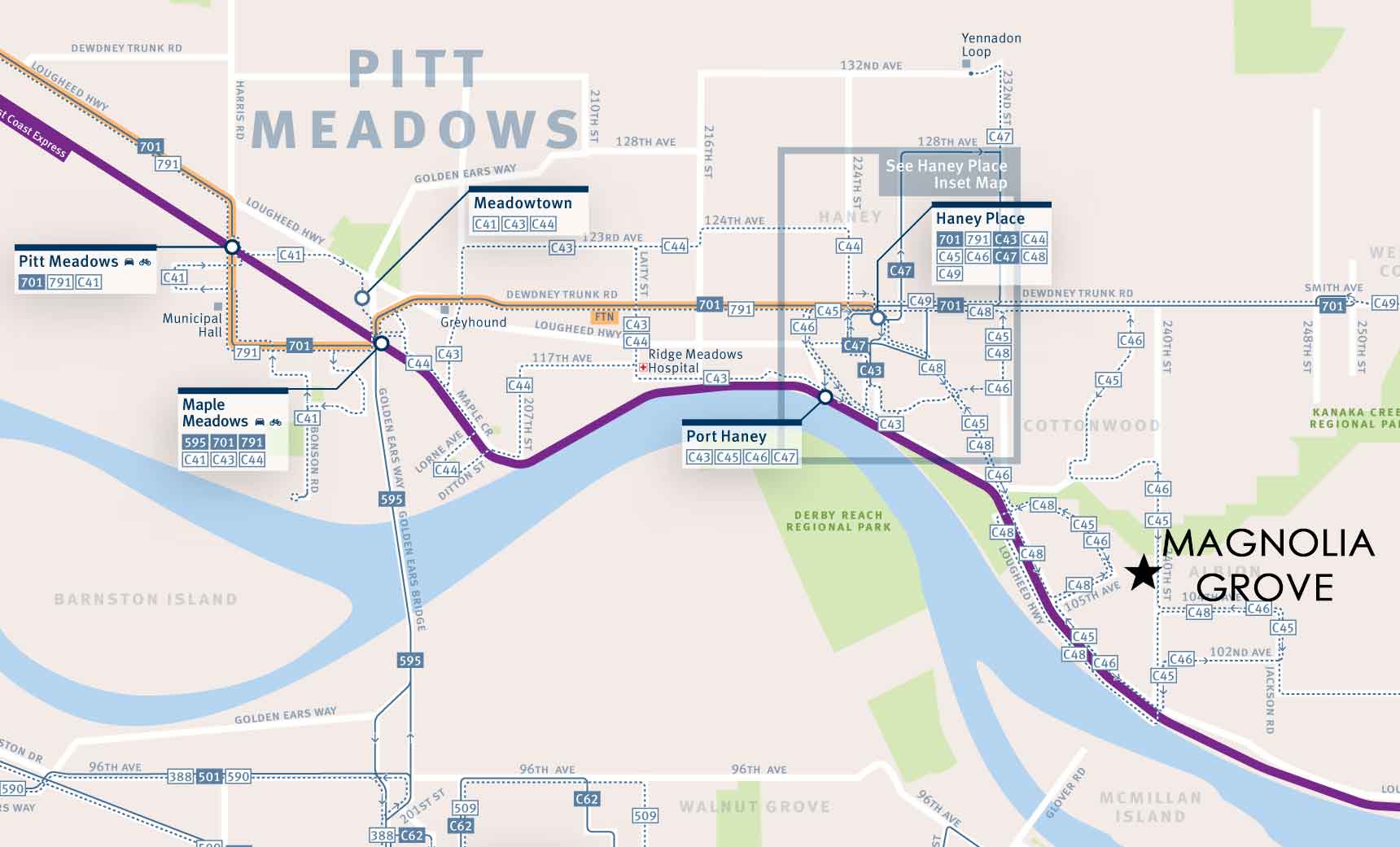 Equestrian Trail Map